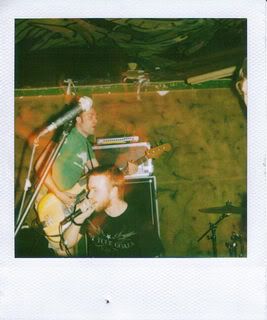 Hello.
Thought I'd put up some visual entertainment of our day in Brixton on Sunday... where we had a very good time indeed, thank you to Treat for putting the show on, Failsafe for sorting us and everyone else out proper with their backline... AND everybody that showed up and making it extremely fun. menage.

I was pleased to see today though that the possiblity of me getting a lodestone resonator for christmas is increasing exponentially. Now all we need is the Æsahættr.

We might have some more gigs coming up soon and release dates for the records shortly. HOLD YOUR BREATH.




thanks to Luke Thomas Scott.